AWARENESS RAISING AT CATHEDRAL EYE CLINIC
World Sight Day (www.iapb.org/advocacy/world-sight-day/world-sight-day-2019/), Thurs 10th October, is the most important advocacy and communications event on the eye health calendar. On World Sight Day, International Agency for the Prevention of Blindness (IAPB) members work together to:
Raise public awareness of blindness & vision impairment as major international public health issues.

Influence Governments/Ministers of Health to participate in and designate funds for national blindness prevention programmes.

Educate target audiences about blindness prevention, about VISION 2020 (

http://www.iapb.org/vision-2020

)

and to generate support for VISION 2020 programme activities.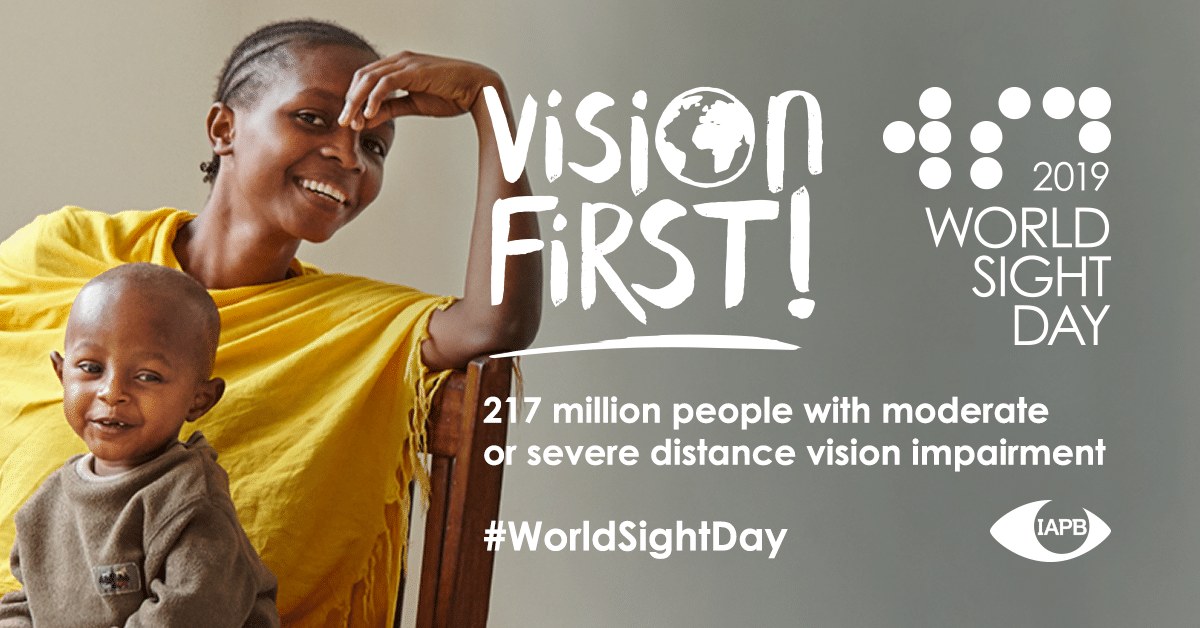 Cathedral Eye Clinic has been involved in enhancing awareness of World Sight Day through in-clinic activities, social media posts and media interviews that outline some of the key facts on global vision statistics.
Globally, it is estimated that approximately 1.3 billion people live with some form of vision impairment including:
CONTRIBUTING TO VISION 2020 OBJECTIVES
ENHANCING THE GIFT OF SIGHT IN CAMBODIA
In line with World Sight Day, the direct, hands-on work that some Cathedral Eye Clinic consultants and other clinical staff have been involved in Cambodia is certainly worth highlighting. Listen below to a recent interview with Prof Moore on U105, highlighting this work.
Current Situation in Cambodia (Source: Khmer Sight Foundation)
Over 180,000 Cambodians are blind.

10,000 Cambodians suffer avoidable blindness each year.

90% of blindness is avoidable. 79% is curable and 11% is preventable.

Three-quarters of blindness is due to cataracts, and the rest is due to uncorrected vision, glaucoma, corneal scarring and pterygium.

Cambodia has one of the lowest number of eye specialist doctors per capita in the world.

10% of the population lives below the poverty line; over 40% of Cambodians earn $2 per day.

Most of the poor live in rural areas where there is either no or limited access to eye care.
At the start of October 2019, Clinical Director, Prof Moore, and a team of volunteering Consultants embarked upon an expedition to Cambodia, working with the Khmer Sight Foundation (http://khmersight.com/). Khmer Sight Foundation's vision is to train the next generation of eye care health professionals in Cambodia, so that the country can become self-reliant in the provision of high quality, safe and effective eye care. The Foundation's mission is to eliminate avoidable blindness in Cambodia and provide expert clinical training, recognised by overseas professional bodies, for all eye care health professionals.
Through conducting eye operations daily and training eye care health professionals, on-the-ground, the local team was delighted to be able to provide their experience to directly help in the Foundation's mission of eliminating avoidable blindness in the region – contributing to the VISION 2020 objectives that are being promoted through World Sight Day.