Thousands of residents in Munster can be waiting for years to have cataract surgery – but many of them don't realise they can have their sight restored in just a few weeks, thanks to a HSE scheme, Belfast's Cathedral Eye Clinic and Deputy Michael Healy-Rae.
Led by Professor Johnny Moore, the Cathedral Eye Clinic is one of Europe's top facilities for everything eye health. Prof Moore and his team are proud to be able to facilitate cataract removals for patients in Munster.
To date, the clinic has improved the quality of life for thousands of Irish citizens with this sight-saving procedure, through a special HSE scheme known as the Northern Ireland Planned Healthcare Scheme. Patients pay for the cost of surgery and then claim a reimbursement from the HSE which returns monies within weeks.
Patients don't even have to be on a waiting list. They travel by coach to Belfast, are assessed on arrival, stay in a top hotel next door to the clinic (some even take the opportunity to go shopping), undergo surgery the next morning and then relax at the hotel before making the return trip home.
Fed up with the long waiting lists, Independent TD Michael Healy-Rae linked up with the HSE and the Cathedral Eye Clinic in 2017. Using the cross-border schemes which allow citizens to travel to other countries to access healthcare, Deputy Healy Rae began taking coaches of constituents who needed their cataracts removed to Belfast.
Since 2017, Deputy Healy-Rae has arranged more than 60 bus trips and helped more than 1,500 people receive much-need medical care. Together with the staff at Cathedral Eye Clinic, he makes the process of travelling for cataract treatment as straightforward as possible for patients.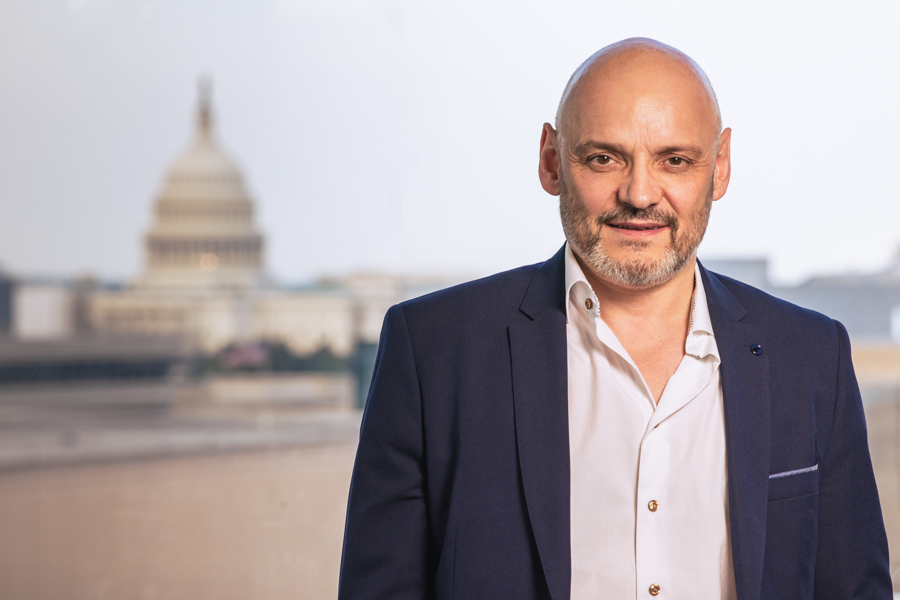 Joyce Shaw, Clinical Services Director at Cathedral Eye Clinic, told Kerry's Eye that she and her team are committed to providing patients with the highest standard of professional care.

"Our patient pathway is focussed on comfort, care, and quality clinical outcomes and we can sincerely say that we put our patients at the heart of what we do. We have treated thousands of people under HSE cross border schemes and we are delighted to have transformed their lives in positive ways. This is a life-changing service whereby patients can avoid long waiting lists and have cataract removal surgery within weeks rather than years."
How Does It Work?
As soon as patients have a referral letter from their GP, they can get in touch with Michael Healy-Rae's office at 064 6685782 and be booked onto the next bus to Belfast.
Deputy Healy-Rae says: 
"I encourage anyone waiting for a cataract to be removed to contact us and we'll have you seen in a matter of weeks. We'll arrange everything. All you have to do is show up on the day and get on the bus."
If cataracts are affecting a parent or a grandparent, you can get in touch on their behalf. If they need to be accompanied on the coach to Belfast, then this can also be arranged.
On arrival in Belfast, patients check-in to the 4-star Ramada Hotel, a short two minute walk from the Clinic. Here, they are greeted by a specialist Patient Experience Liaison who will escort them to the Clinic for their pre-surgery Consultation.
Surgery is then scheduled for the following morning, allowing patients to return to Kerry later that day. The team at Cathedral Eye Clinic are on hand at each step of the way, to ensure all patients have a safe, comfortable and caring patient journey.
Following the upfront payment for Consultation and Surgery, Irish residents can apply to the HSE for reimbursement of the costs. Across each stage of the process, Cathedral Eye Clinic's Patient Care Team ensure that applicants meet all relevant eligibility criteria and complete the necessary documentation.
If you or a member of your family are on a waiting list for cataract surgery, there is no need for you to wait any longer. Get in touch with Michael Healy-Rae, book a seat on the next bus, and your sight, or the sight of a loved one will be restored.