A Centre of Excellence at the Heart of Belfast's Cathedral Quarter
Cathedral Eye Clinic is located at 89-91 Academy Street in Belfast's thriving Cathedral Quarter
A Central Location on Academy Street
We strive to offer the best possible experience, and that even extends to our location: patients can avail of car parks – both on and off street – easy access and a close proximity to the city centre.
Finding Cathedral Eye Clinic
Take the A2 road via Great Patrick St., passing the Albert Clock and Waring Street junctions. Continue along the road for a few minutes, bearing left and passing Arnott's Fruit on the approach to St. Anne's Square (look out for the Ramada Encore Hotel). Continue along Great Patrick Street, approaching the junction of Nelson Street and St. Anne's Car Park. Pass the entry for Hector Street and access the clinic by turning left onto Academy Street. Our facility can be found neighbouring The Mac, the Education Authority, St. Anne's Cathedral and Belfast's wider Cathedral Quarter.
Celebrate Your Vision Results in a Local Coffee House
Opting to undergo eye treatment may be one of the most important decisions you make. That's why it's important to plan for your treatment day, including transport to and from the Clinic.
In any case, you may wish to celebrate your vision results with a fresh coffee in Belfast's famous Cathedral Quarter. Enjoy fresh, artisan blends in the nearby Established Coffee on Talbot Street, or visit Curated Kitchen & Coffee, located across from the steps of St. Anne's Cathedral. Alternatively, enjoy live music and elegant surroundings at The Mac Theatre's café, which can be found neighbouring Cathedral Eye Clinic at St. Anne's Square.
If you are feeling peckish, Italian restaurant and local favourite, Coppi, is located just around the corner in St. Anne' Square.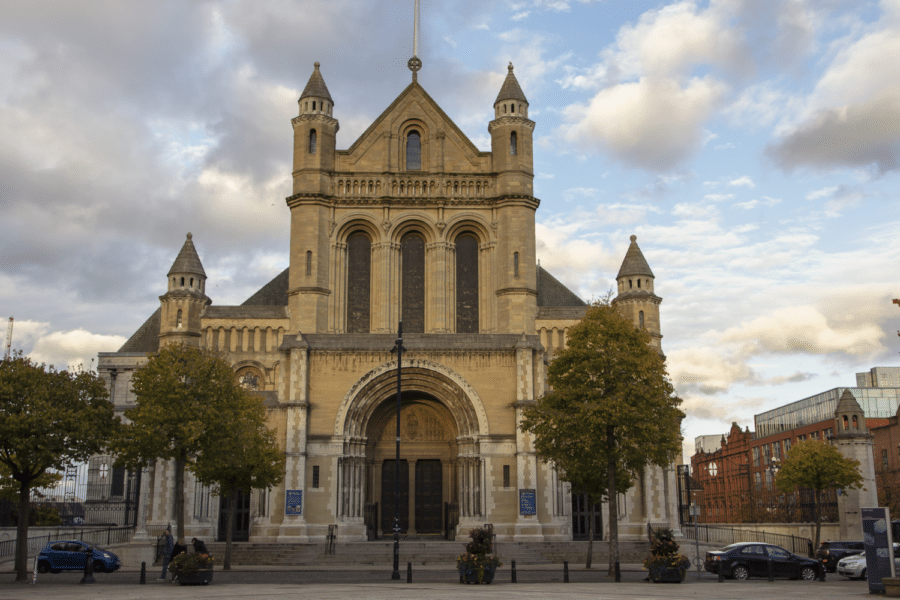 The Merchant Hotel
An award-winning, 5* hotel neighbouring our clinic. Can be found at 16 Skipper Street.
Ramada Encore
Located in St. Anne's Square, only 9 minutes from Belfast's Victoria Square.
Maryville House
Bed, breakfast and afternoon tea in a quaint location off the Lisburn Road. 2 Maryville Park, Belfast. 
To book a complimentary "Am I Suitable?" appointment for laser surgery, or to book a consultation, complete the contact form or contact us today on