Achieve 20:20 vision: 80% HSE refund post-cataract surgery*
Fast, Efficient, Cost-Effective
Cataract Surgery in Ireland.
Fast, Efficient, Cost-Effective Cataract Surgery
in Ireland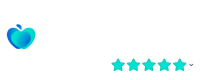 Fill in the form below to get started.
Ian, Co Kerry
"Nothing but 1st class all the way. Very happy with the outcome after my first eye surgery and with the way I was cared for. I really look forward to returning to Cathedral Eye Clinic for my 2nd eye surgery as soon as possible! I really appreciated being accompanied to and from the hotel, this was very reassuring"
Timothy, Co Cork
"It was a great experience from start to finish - absolutely no complaints.So glad I decided to make the journey to Cathedral Eye Clinic in Belfast."
Betty, Co Cork
"What an experience with the beautiful team in Cathedral Eye clinic in Belfast! I travelled to Belfast for both of my Cataract Surgeries and could not have been treated & cared for better! My vision is unbelievable, just incredible! I could never have imagined how good my outcome could be. Mr. Chan is just fabulous. I will miss my trips to Belfast, I feel like I made some great friends on the trips too. What fun we had!"from the hotel, this was very reassuring"
Cataract Surgery
In Ireland
Are you searching for cataract surgery in Ireland?
Are you a public patient residing in Ireland?
Do you require cataract treatment that is covered by Ireland's public health services?
If you have answered 'yes' to any of these questions, you may be eligible to receive cataract surgery under the Northern Ireland Planned Healthcare Scheme, with up to 80% of treatment costs reimbursed through the Health Service Executive (HSE).
Say goodbye to long waiting lists, under the scheme, patients can expect swift and efficient treatment at Cathedral Eye Clinic, Belfast, with surgery scheduled within 4-6 weeks of the initial referral. 
At Cathedral Eye Clinic, we understand the importance of timely care, and that's why we ensure that consultation and surgery can be completed within 48 hours, if required.
Martina Drew from Michael Healy-Rae T.D. in Kerry discusses how their constituents access the cross border services and how easy the end-to-end process is from referral to having your cataract surgery at Cathedral Eye Clinic.
At Cathedral Eye Clinic, our expert team of Consultant Ophthalmic Surgeons, Optometrists and Patient Care Nurses have been transforming the health of Irish citizens, both through the Directive and as private patients (especially in the surgical treatment of cataracts). We take pride in ensuring that applicants meet all relevant eligibility criteria, securing reimbursement from the Health Service Executive (HSE). Our patient pathway has been praised across Ireland for its focus on comfort, care and ideal clinical outcomes.
Your 5 step journey to
visual excellence.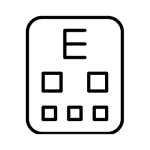 A thorough and in-depth initial assessment is performed to determine if you are a suitable candidate for your preferred treatment At this meeting with your Surgeon, we will identify and discuss a recommended, fully personalised treatment pathway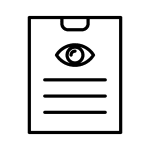 You'll meet our Patient Care Manager to discuss treatment details and financial arrangements during your visit. On your procedure day, our Nurse and Clinical Team ensure your comfort, making the virtually painless surgery a swift experience.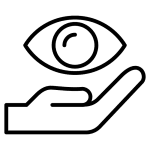 Our aftercare package ensures safety and successful treatment. This can be achieved locally through our widespread ophthalmic partnerships throughout Ireland
Cataract Procedure
Explained...
Cataract surgery comes in two main forms: phacoemulsification, a common day procedure using ultrasound to remove the cloudy lens through a small incision, and extracapsular surgery, which requires a larger incision to replace the lens with an intraocular lens (IOL). The choice of IOL is based on your eye's characteristics.
Improved vision results: The vast majority of cataract surgery patients enjoy improved clarity of vision and colour vision. This is because lens implants are selected to compensate for existing focusing problems.
Improved safety and health: Enhanced vision results mean that cataract surgery patients typically experience less falls or accidents.
Renewed confidence: Enjoy a new lease of life with your improved clarity of vision.
Professor Moore discusses your cataract surgery options.
Here are some FAQs for our cross border cataract scheme.