Achieve 20:20 Vision With Cataract Surgery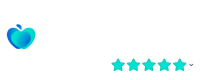 Fill in the form below to get started.
Your 5 step journey to
visual excellence.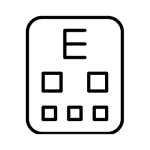 A thorough and in-depth initial assessment is performed to determine if you are a suitable candidate for your preferred treatment At this meeting with your Surgeon, we will identify and discuss a recommended, fully personalised treatment pathway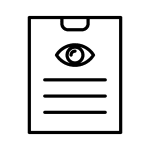 You'll meet our Patient Care Manager to discuss treatment details and financial arrangements during your visit. On your procedure day, our Nurse and Clinical Team ensure your comfort, making the virtually painless surgery a swift experience.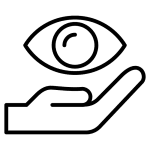 Our aftercare package ensures safety and successful treatment. This can be achieved locally through our widespread ophthalmic partnerships throughout Ireland
Your Vision,
Our Priority
Your Vision, Our Priority
See clearer with Cathedral Eye Clinic
At Cathedral Eye Clinic, we're changing lives through visionary care.
We understand that every person and every eye is unique, which is why we take a personalized approach. Our exceptional surgeons and world-class facilities set the standard for exceptional eye care.
Experience the difference at Cathedral Eye Clinic – where your vision and your well-being come first. 
Book your consultation to find out if our treatments are right for you.
What are the types of Cataract procedures available, and what outcomes can I expect?
Cataract surgery comes in two main forms: phacoemulsification, a common day procedure using ultrasound to remove the cloudy lens through a small incision, and extracapsular surgery, which requires a larger incision to replace the lens with an intraocular lens (IOL). The choice of IOL is based on your eye's characteristics.
Improved vision results: The vast majority of cataract surgery patients enjoy improved clarity of vision and colour vision. This is because lens implants are selected to compensate for existing focusing problems.
Improved safety and health: Enhanced vision results mean that cataract surgery patients typically experience less falls or accidents.
Renewed confidence: Enjoy a new lease of life with your improved clarity of vision.
What is Cataract Surgery?
Professor Moore discusses your cataract surgery treatment options.
Here are some common FAQs from our cataract patients.